Software development
Continuous Integration, Delivery, Deployment And Maturity Model
Continuous improvement is a company cornerstone, and employees in every part of the engineering organization regularly identify new areas for improvement. At this point, the team probably has a real continuous integration system, and it works—mostly. Operations staff likely still needs to manually intervene on a regular basis.
You can fully orchestrate tools that are involved in the process and manage your release milestones and stakeholders with Clarive. This will allow the testing each modification made in order to guarantee a good QA. Even the daily or weekly release of code will produce a report that will be sent every early morning.
Continuous Delivery Maturity Models provide frameworks for assessing your progress towards adopting and implementing continuous integration, delivery and deployment (CI/CD). Your maturity model creates a spectrum upon which organizations can place themselves, as well as set a target for the future. Tobias Palmborg, Believes that Continuous Delivery describes the vision that scrum, XP and the agile manifesto once set out to be. Continuous Delivery is not just about automating the release pipeline but how to get your whole change flow, from grain to bread ,in a state of the art shape.
Structuring Continuous Delivery implementation into these categories that follows a natural maturity progression will give you a solid base for a fast transformation with sustainable results. Although infrastructure as code is not explicitly called out as a practice in the CD Maturity Model, many of it's best practices can be found in the maturity model. For example, the model prescribes automated environment provisioning, orchestrated deployments, and the use of metrics for continuous improvement. Much like the fixes at level 1, the best way out of level 2 is through constant incremental improvement. Now that they've started collecting metrics about their team and software performance, teams should critically evaluate those metrics to see which are working well and discard those that don't. Operations teams should be constantly identifying new ways to automate troublesome manual steps in the deployment process.
Weave Gitops Core: Continuous Declarative Delivery
AIOps – The need for AIOps has arisen out of the ever-increasing complexity and scale of IT Operations. Its adoption is also well understood to be fundamental before beginning a DevOps initiative. Some might say it is the best proxy for measuring the entire DevOps initiative. In any case, too many https://globalcloudteam.com/ manual steps or layers of bureaucracy will make your processes too slow to succeed. We also share a client's story and how we assisted them in maturing their DevOps practices. Ways you can improve your organization's performance against DORA metrics to achieve faster and more agile deployments.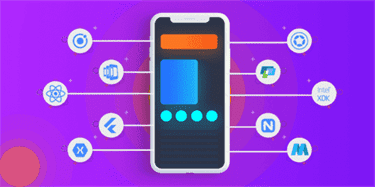 Finally, fast forward to June 2016, O'Reilly releases Infrastructure as Code Managing Servers in the Cloud, by Kief Morris, ThoughtWorks. This crucial work bridges many of the concepts first introduced in Humble and Farley's Continuous Delivery, with the evolving processes and practices to support cloud computing. Mature teams approach moving through these levels as a process.
Qcon Software Development Conference
DevOps isn't a destination, it's a journey towards a frequent and more reliable release pipeline, automation and stronger collaboration between development, IT and business teams. This maturity model is designed to help you assess where your team is on their DevOps journey. As applications gain prevalence as a source of competitive advantage, business leaders are becoming more aware of how critical speed and quality are when delivering applications to users.
Continuous Integration brings great business benefits as well. The vast majority of SaaS solutions follow the GitHub model and you can test your open source projects free of charge. Some open source projects do require a lot of control over the build infrastructure though as they might be testing parts of an operating system not accessible in a hosted solution. In this case any of the existing open source CI servers should do a good job, although with added necessary maintenance overhead.
Data
A broad suite of high-quality automated tests drastically shortens the QA window. Fewer bugs are written, and teams are confident new features do what they're supposed to. The Supply Chain Maturity Model Workstream will foster collaboration among SIG participants in defining a shared framework for discussing and measuring supply chain maturity. Initial members include engineers from Berkshire Grey, eBay, Google, Kusari, and of course the CDF itself. We will seek to define CD maturity in terms of automation, seeking metrics and best practices around processes like build, test, and deployment automation, canary analysis, blue-green deployments, automated rollback, and more.
If not, you should assist in fixing a build before submitting new code. If you are interested in Continuous Integration tutorials and best practices we suggest you check out some of the engineering blogs mentioned below. If you have a long running feature you're working on, you can continuously integrate but hold back the release with feature flags. To accelerate the adoption of industry standards, the CD Foundations' Software Supply Chain SIG is launching a Supply Chain Maturity Model workstream to focus on measuring Continuous Delivery practices and adoption. Another way to excel in 'flow' is by moving to distributed version control systems like Git, which is all about quick iterations, branching and merging – all things you need in a lean DevOps environment.Learn more here.
Engineers should continue to create more and better automated tests. These tests give both the engineering and QA teams more confidence that code does what it says and doesn't break anything. What's more, the way that the team manages projects can introduce problems for the organization. They plan everything, then code all of it, then go through painful rounds of QA and compliance approvals before the code is ready to go to the operations team.
Level 3: Diving In Head First
It is also important to decide on an implementation strategy, you can e.g. start small using slack in the existing process to improve one thing at a time. However, from our experience you will have a better chance of a successful implementation if you jump start the journey with a dedicated project with a clear mandate and aggressive goals on e.g. reducing cycle time. As you release code often, the gap between the application in production and the one the developer is working on will be much smaller. Your thinking about how to develop features most probably will change.
Scripts like those tend to quickly become unwieldy, and rapidly become completely unmanageable. It is best practice to try to automate the build and testing processes in order to find bugs early and not waste time with needless manual activities. However, it is important to have a well-defined process before automating.
That's in contrast to teams at level 1, who deploy once or twice per quarter.
Currently, the CD Maturity Model data is stored in the js/data/data_radar.js file, as an array of JavaScript object literals.
By adopting a more focused attitude and structured process for continuous improvement, teams will recognize that they can improve each of the other facets incrementally and independently.
The design and architecture of your products and services will have an essential impact on your ability to adopt continuous delivery.
Apart from information directly used to fulfill business requirements by developing and releasing features, it is also important to have access to information needed to measure the process itself and continuously improve it.
We list all the processes and practices that need to be in place before you can truly claim that you have made Continuous Deployments possible.
A good incident management framework can help organizations manage the chaos of an outage more effectively leading to shorter incident durations and tighter feedback loops. This article introduces the components necessary for a healthy incident management process. Create communities of practice to support organizational learning and provide critical opportunities to build expertise. Carefully assess the capabilities of the current AD organization.
Infrastructure As Code Maturity Levels
Beginner level introduces frequent polling builds for faster feedback and build artifacts are archived for easier dependency management. Tagging and versioning of builds is structured but manual and the deployment process is gradually beginning to be more standardized with documentation, scripts and tools. At a base level you will have a code base that is version controlled and scripted builds are run regularly on a dedicated build server. The deployment process is manual or semi-manual with some parts scripted and rudimentarily documented in some way. At beginner level, the monolithic structure of the system is addressed by splitting the system into modules. Modules give a better structure for development, build and deployment but are typically not individually releasable like components.
Often times these solutions create complications and bottlenecks for small projects that do not need to collaborate with 5000 developers and multiple product lines, or multiple versions. On the other hand some companies need greater central control over the build and release process across their enterprise development groups. Advanced practices include fully automatic acceptance tests and maybe also generating structured acceptance criteria directly from requirements with e.g. specification by example and domains specific languages.
Just as SLSA is a cross-industry collaboration supported by The Open Source Security Foundation, the Workstream's ultimate goal will be a cross-industry, collaborative framework for measuring CD maturity. These measures will guide our industry toward greater continuous delivery maturity model security, integrity, and stability in our engineering practices. The Workstream will take a practice-oriented approach by implementing proofs-of-concept and reference Continuous Delivery systems that illustrate best practices in adopting maturity standards.
Continuous Deployment
Feature toggling to switch on/off functionality in production. Almost all testing is automated, also for non-functional requirements. The suggested tools are the tools we have experience with at Standard Bank. The tools listed aren't necessarily the best available nor the most suitable for your specific needs. You still need to do the necessary due diligence to ensure you pick the best tools for your environment. What tools did you have in mind to "[…] provide dynamic self-service useful information and customized dashboards."
If you correlate test coverage with change traceability you can start practicing risk based testing for better value of manual exploratory testing. At the advanced level some organizations might also start looking at automating performance tests and security scans. At this level the work with modularization will evolve into identifying and breaking out modules into components that are self-contained and separately deployed.
Devops Conference
It's likely that the project management office still thinks of software releases as big projects. Groups of disparate, unrelated features are bundled together into big projects because releases are still a major event and customers won't wait for another release. The concept of a minimum viable release is still foreign, and the result continues to be lengthy quality assurance and compliance timelines. While those teams are a part of the planning and design conversations, they're not fully integrated. This means that QA and compliance still takes a significant amount of the time between when code is written and when it's deployed. The ultimate goal of the workstream is to benefit practitioners with consistent measures of CD maturity and guidance for gradually and iteratively improving their software delivery and management processes.
In this category we want to show the importance of handling this information correctly when adopting Continuous Delivery. Information must e.g. be concise, relevant and accessible at the right time to the right persons in order to obtain the full speed and flexibility possible with Continuous Delivery. Apart from information directly used to fulfill business requirements by developing and releasing features, it is also important to have access to information needed to measure the process itself and continuously improve it.